A bicycle ride around the world begins with a single pedal stroke.
– Scott Stoll
Bicycle is an incredibly efficient way of moving and transportation and in addition to that it gives us pleasure and provides us with a feeling of freedom. For that reason, it should not be surprising why it is so popular as a recreational activity as well as a sport but also why so many people decide to go on touring trips by bicycle, ie. cyclotouring, as well as "bikepacking", which includes an even greater dose of adventure, with camping in nature and crossing different types of terrain.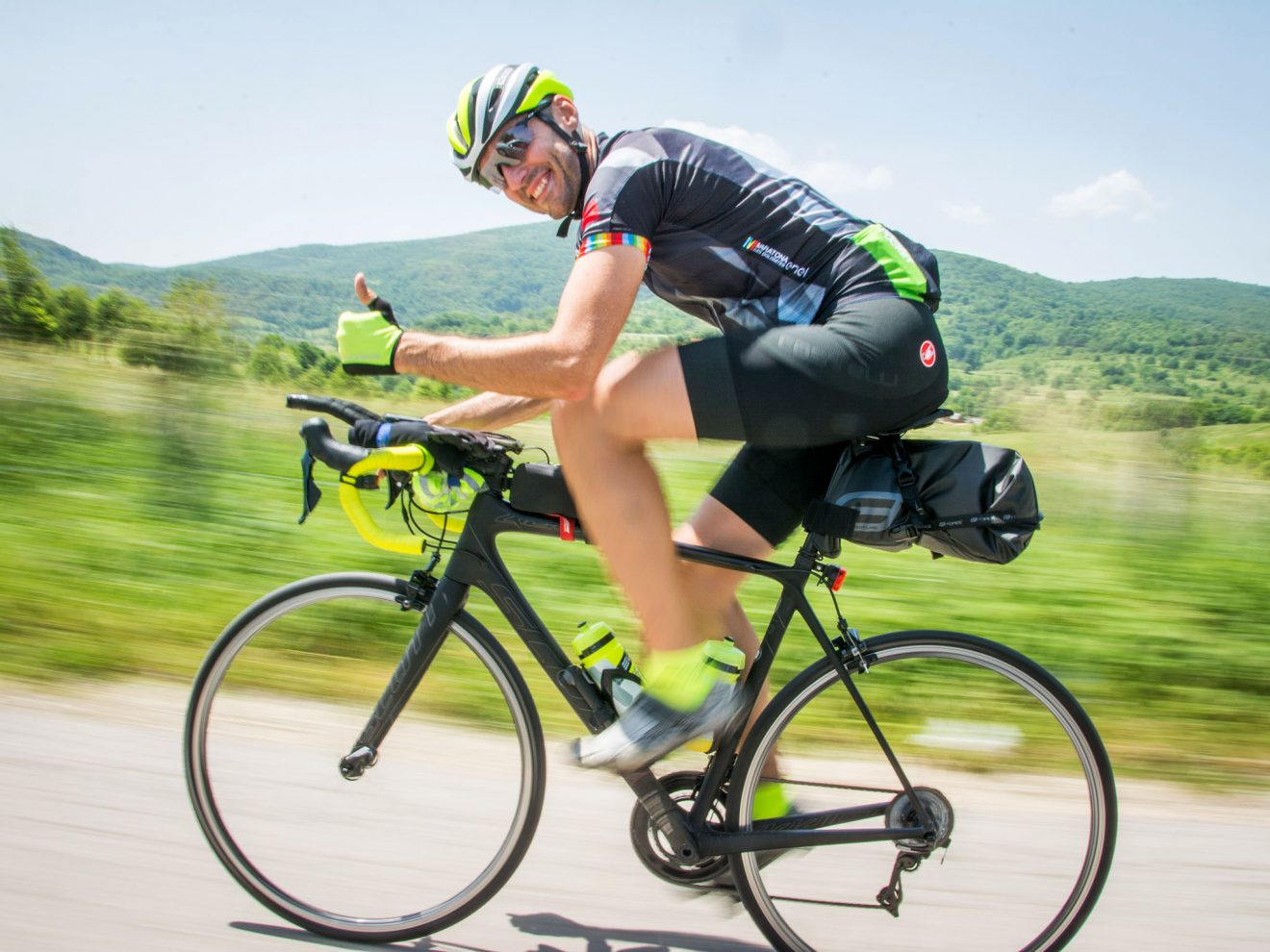 Ultradistance rides
In addition to cyclotourists, that travel to a certain region, continent or even spend several years on a trip around the world while crossing relatively short daily distances, ultradistance road rides have become extremely popular in the last decade or two, especially ultradistance races, as well as audax rides, which have been around for 100 years and which will be discussed in more detail in the following articles.
Conceptually, we can make the following division:
– supported ultradistance races, like Race Across America
– unsupported ultradistance races, like Transcontinental Race
– non-competitive audax rides, like Paris-Brest-Paris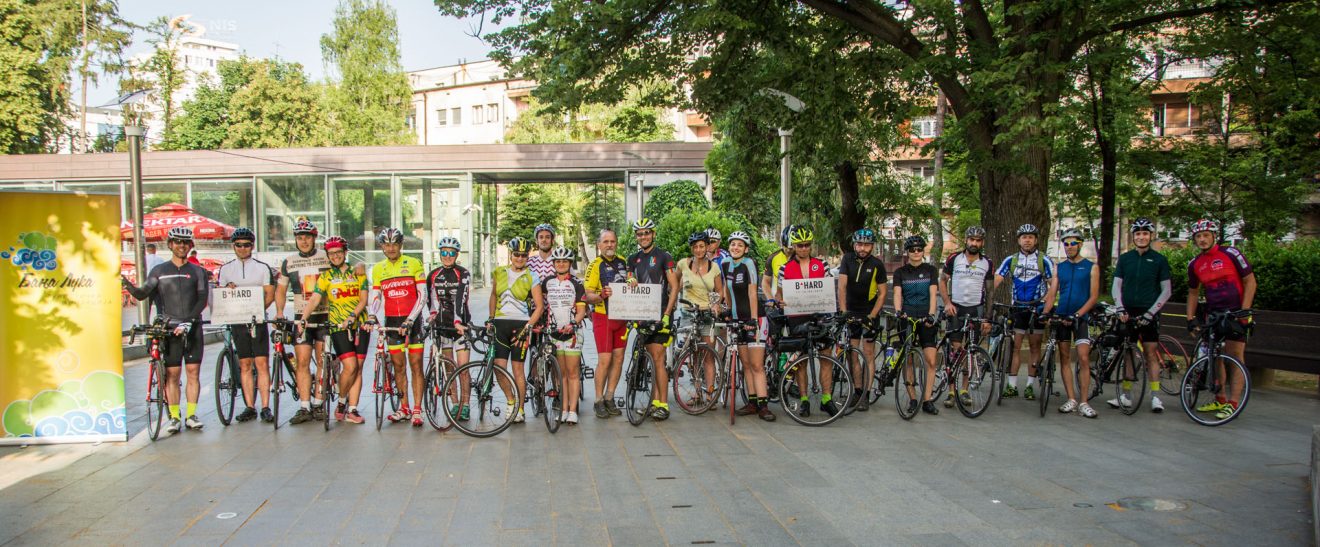 If we compare cycling with running, ie compare running a marathon with short-distance running, in the same way ultradistance cycling (popularly dubbed ultracycling) relates to classic competitive cycling, ie it is not based on peak power and high performance but primarily on endurance. It is therefore accessible to a very diverse population of cyclists, with age, gender, build and affinities practically not playing a big role in what results can be achieved, as evidenced by the fact that the absolute winner of the Transcontinental Race in 2019 was a woman.
In cycling, it is not only the "legs" that are important but also the "head" and this is adequately multiplied in ultradistance cycling, therefore this kind of rides represent a significant psychophysical test, which requires enormous effort but rewards you with an even greater satisfaction.
"Why didn't you say, I could have taken you by car!"
But first, let's see what is it that "makes" people ride several hundred kilometers in a day or even five thousand kilometers in less than ten days – and how does anyone get to that stage at all, given that "normal" recreational road rides are in the range of thirty to a hundred kilometers. The answer to that question is that it is all very individual and a combination of several factors, of which the feeling of freedom and adventure definitely stand out, as well as the pleasure provided by riding all day long, the desire to push your own limits, as well as getting to know new terrains.
It is always best to illustrate a point based on a specific example – e.g. mine :). From a very young age, I constantly spend a lot of time on the bike, so this way of movement and the feeling it provides me with is simply something without which I can no longer imagine life. A small digression – no matter at what time in life you discover cycling – there is no going back: "Once a cyclist – always a cyclist!"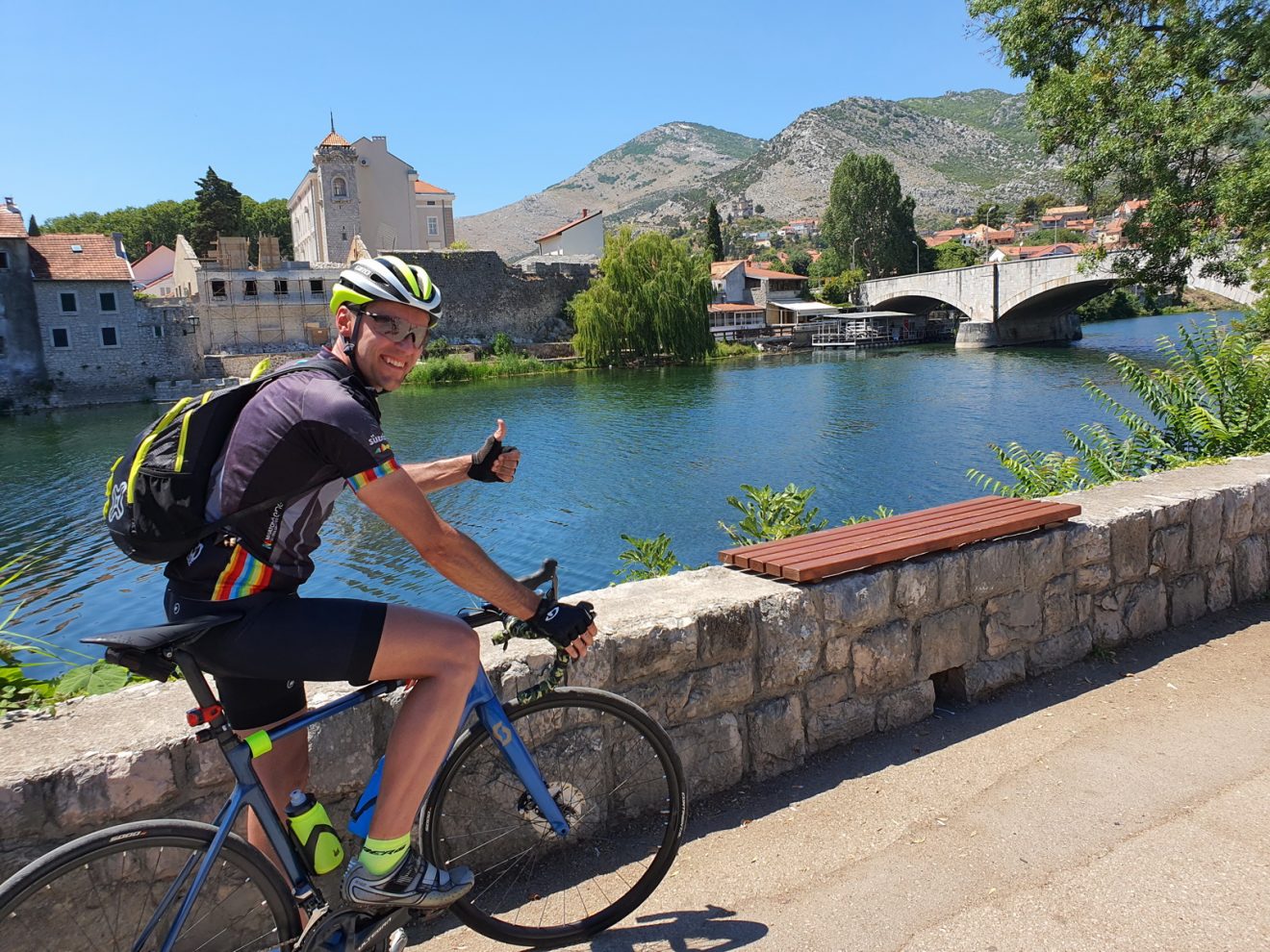 Anyway, like many people reading this – I started doing more serious rides after purchasing my first better mountain bike. I enjoyed riding through forests and mountains, but at the same time I was attracted by the possibility of going far from home and exploring unknown roads and terrain, so as a teenager I often ride 100 to 160 km in a day. That's how the anecdote I often mention came about – a colleague once asked me where I had been away all day – when I told him, his reaction was, "Why didn't you say, I could have taken you by car!"
So close, yet so far…
At some point, I got an idea and a great desire to ride a route to the sea by bike, on my own and "in one go". I believe that to many of you who are reading this, that idea certainly sounds tempting or you have thought about doing something similar. Coincidentally, soon after, I discovered competitive road cycling. I turned to competitive cycling because I needed to take my commitment to a higher level and because I believed I could best at something I love so much. In addition to the sporting spirit, meeting many wonderful people, places and landscapes was a great pleasure for me.
However, I never lost the desire for exploration and making my wishes and ideas in the domain of ultradistance rides come true. Moreover, the road bike made it all much more achievable. So in the year 2008 I finally fulfilled my ten-year-old wish – I rode a demanding 252 km route to the seaside and made a video clip about it. In addition to being an indescribable experience for me, at that time such a ride presented an impressive undertaking and in the following years I met many people who were inspired by this ride and the video, and it made them start cycling or even try similar challenges of their own. It is an invaluable pleasure for me and I am writing this blog for the same reason :).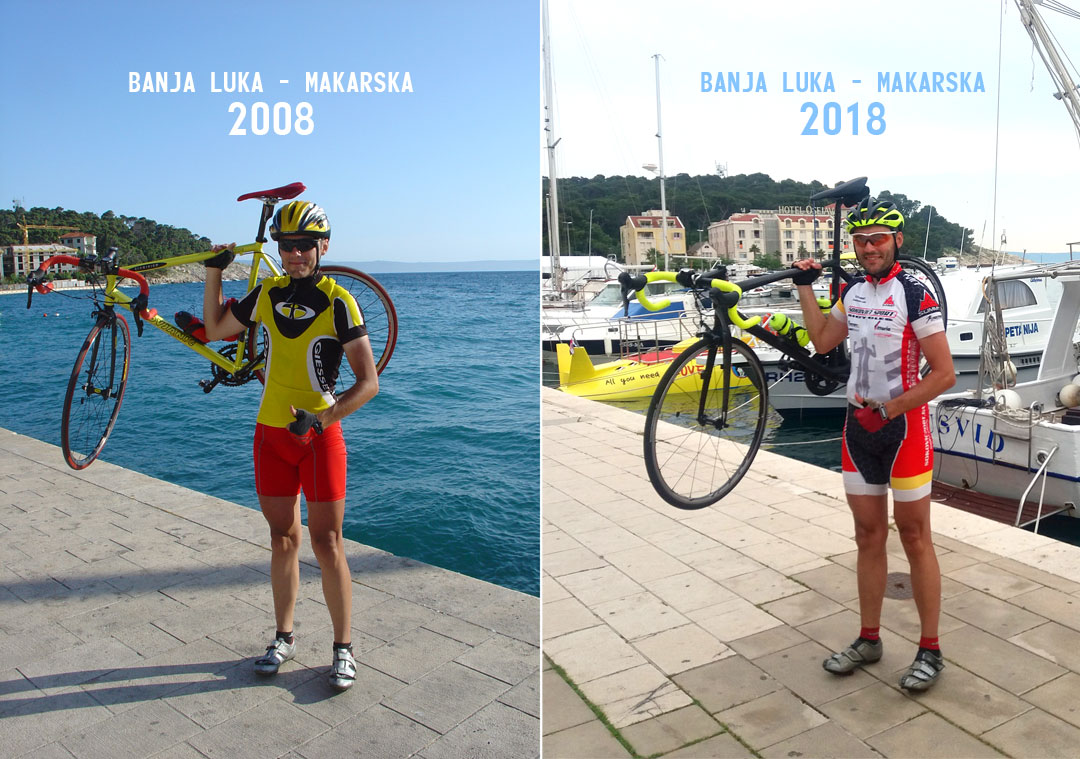 The avalanche has started!
Although at one point in my life I substituted cycling sport with automotive sport, I returned to active cycling after the mentioned ride to the seaside. It also profiled me as an excellent time-trialist, so for the next few years I enjoyed training and competing again, especially in this discipline. Still – I still had a desire to push my own limits in the domain of ultradistance rides and adventures. That's how in 2012 I rode the first official audax in Bosnia & Herzegovina (on a mountain bike!) and a year later I increased my daily ride distance record do 330 km. When I stopped competing a few years after that, I was able to fully dedicate myself to my ideas and wishes and of course there was no shortage of them after my big ride back in 2008 :).
Moreover, the next big adventure was also related to the sea – I rode a 5-day supported ride of over 1000 km in length, along the Adriatic Sea, from Umag (Croatia) to Ulcinj (Montenegro). After that, I got attracted more towards unsupported type of rides, so in the year 2019 I completed a series of audax rides (200, 300, 400 and 600 km), followed by B-HARD audax, which is my own brainchild and that I organised. In 2019, it was of 1000 km in length – or more precise 1040 km with a 75h time limit. B-HARD Ultra Race & Brevet has instantly gained international reputation and experienced expansion the following year, so it is now available in the ultra-race version (the only one in our region), as well as LRM audax, this time with an improved route of 1200 km in length (with 90h time limit) and with an additional one-day audax of 200 km. Since I had to fully dedicate myself to organising the event, I rode this challenging route on my own in the designated four days, as a promotion and announcement for the event itself, which was another memorable experience for me.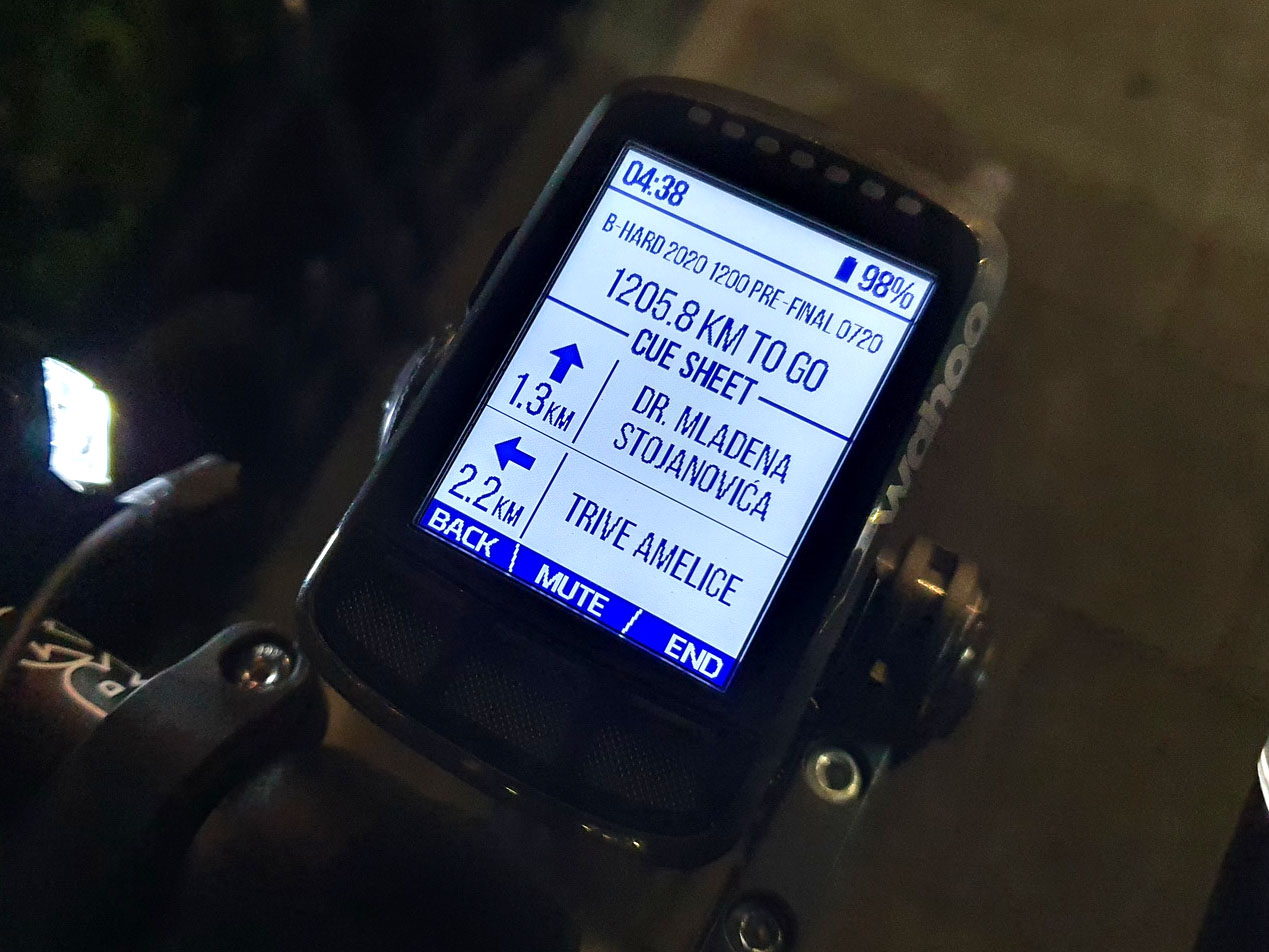 I hope that this short story about my personal development in the field of ultradistance rides was interesting and inspiring to you. With this article, I have effectively opened another new chapter of the blog and I will write about all aspects of long-distance rides, so if you are interested in this topic – you are in the right place (and do subscribe to the newsletter! :)).