As the advertisement for a well-known brand says – power without control means nothing. But in order to control it, we must first be able to measure the power. This is where power meters come into play. A very popular and – if you ask certain people – indispensable piece of equipment for today's or modern cyclists.
Power meter types
Historically, various solutions have been born – from measuring the frequency and speed of chain, to a wheel with a power meter in the rear hub and even a handlebar mounted sensor, which quite successfully assumes achieved power based on several parameters. However, power meters integrated into chainrings spider, power meters based on crank-mounted sensor and pedals with the ability to measure power have proven to be the most reliable and popular options.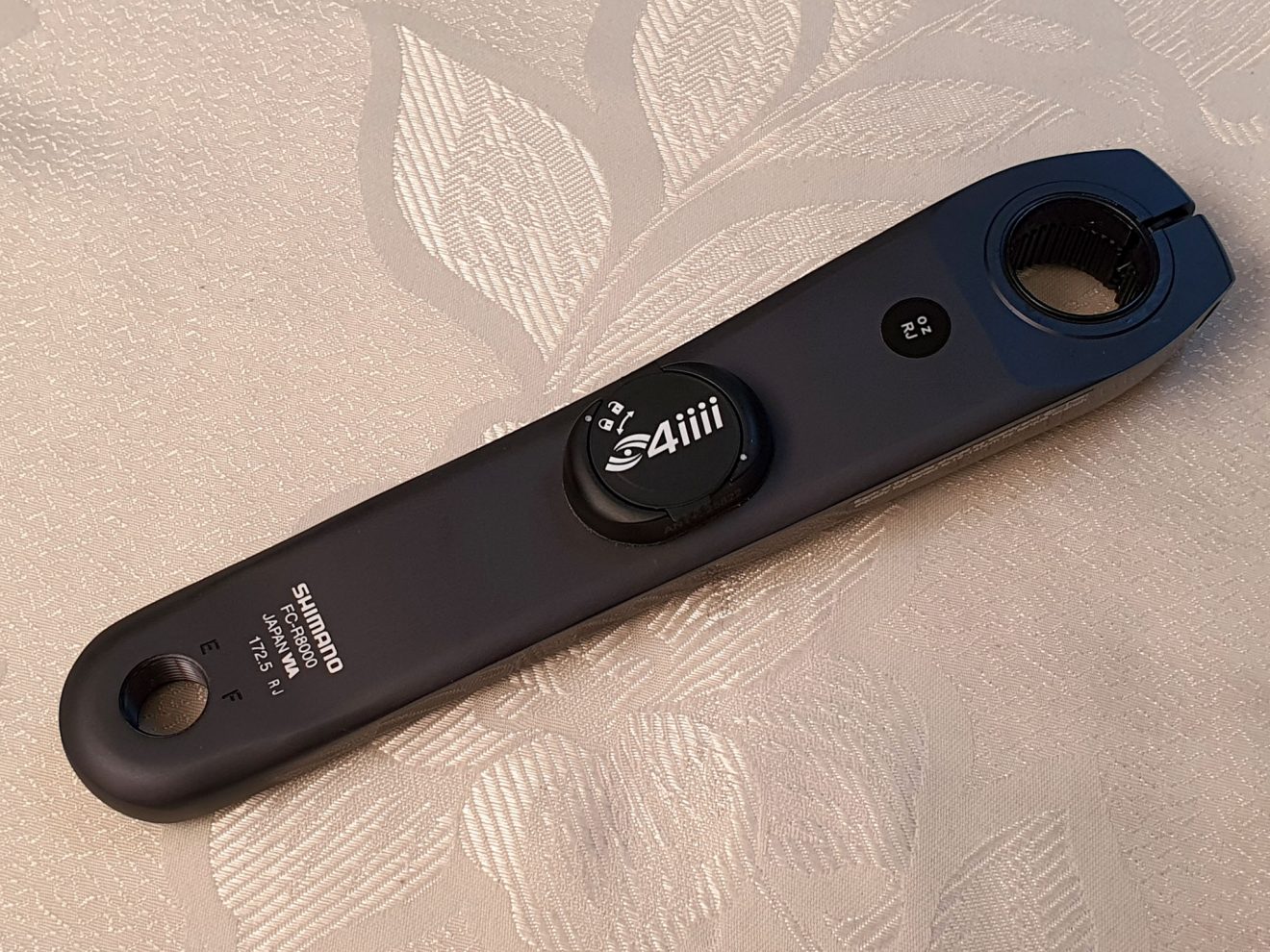 Crank (arm) based power meters
A Canadian power meter manufacturer, interestingly named 4iiii, produces power meters based on sensors mounted on the cranks. I decided to go with this solution, because it was the most practical one and also the most affordable option. Namely, replacing the pedals was absolutely not an option for me, because at the time of purchase, no manufacturer of pedals with the ability to measure power produced pedals that use SPD SL cleats (in this sense, there are two options on the market now, but with a high price and noticeable additional weight).
If you want to get a crank arm based power meter, you need to get the right model and length of the crank. This makes a re-sale a little bit more difficult down the line, as you will have to find a buyer who is looking for just such a crank arm or chainset. On the other hand, 4iiii also offers a "factory install" option, where they will install a sensor on your existing crank, which also means that you can upgrade an older bike with a power meter.
As in the case of pedals with the ability to measure power, with a system of a sensor glued onto the cranks, it is also possible to choose between a single-sided power meter or a dual-sided power meter. The difference is, logically, that single-sided systems measure the power on the left leg and then double that data, while dual sided meters measure power separately for each leg.
Of course, the data on the difference in the power of the left and right leg is very useful (in this sense, power meter pedals provide an even more detailed analysis of power transmission), but if you have never had a power meter before, then you will find the basic option, i.e. the one-sided meter, very useful, because it will provide you with 90% of the data will be interested in during and after a ride.
The mentioned case was applicable to me as well, so I decided on a single-sided meter.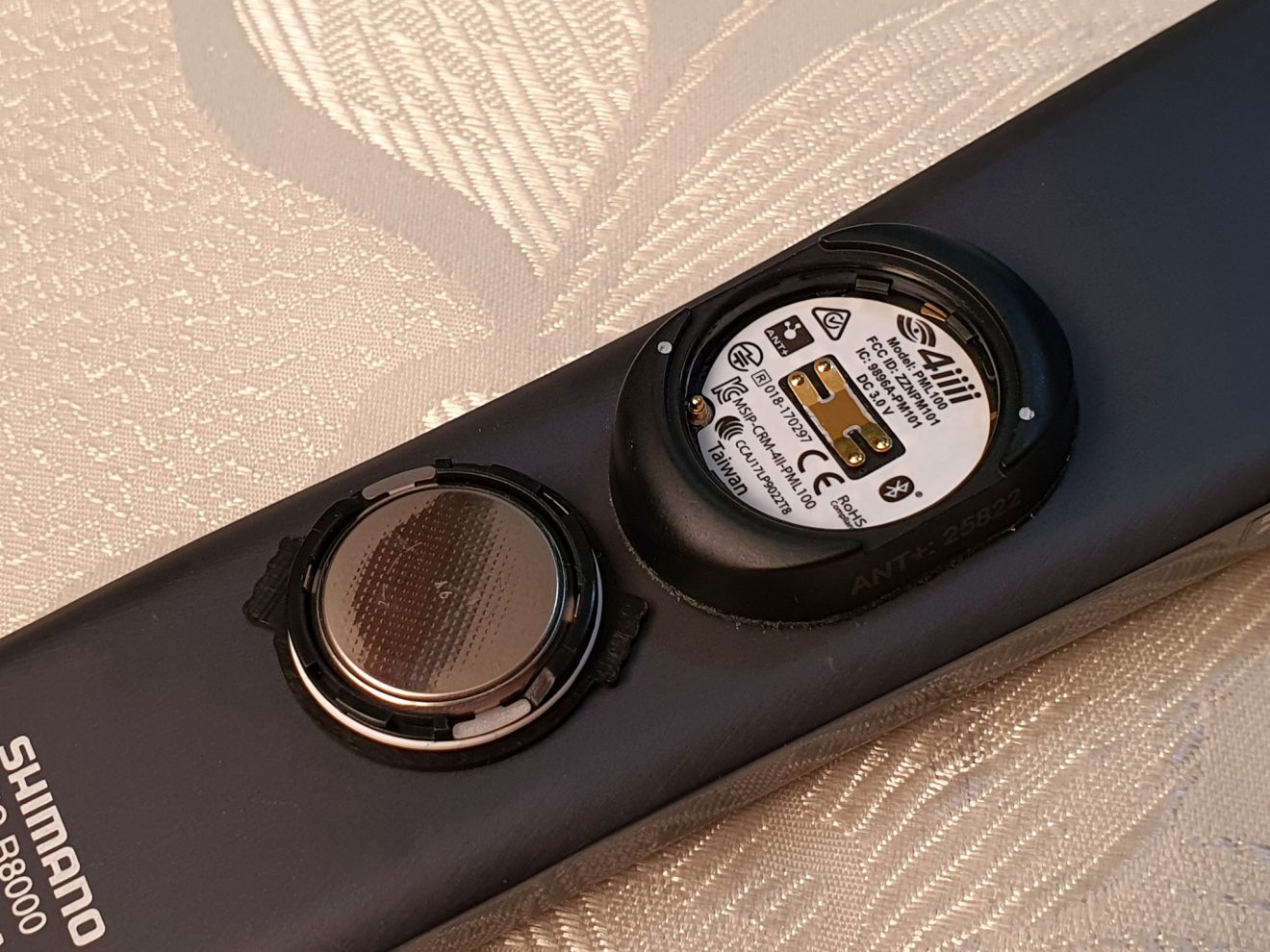 4iiii Precision Powermeter
Even with such clearly defined requirements, I had the option of choosing such a power meter solution from two renowned manufacturers and I chose 4iiii for the specific reason that it was significantly cheaper, with somewhat better battery autonomy and more positive user impressions (based on reviews on the internet).
The sensor uses ANT+ and Bluetooth systems to communicate with your GPS computer and mobile phone and adds only 9 grams of weight to your crank, which you can hardly feel. On the other hand, the power meter doubles as a cadence meter, so you can remove the cadence sensor (and lose a few grams of weight there) or you can save money by not having to buy it separately. The 4iiii Precision is quite compact and you should have no problem using it with most frames on the market.
The sensor has IPX7 water resistance (submersion up to 1 m depth) and is powered by a single CR2032 battery, which lasts an average of 110-120 hours. I didn't measure the time between two battery changes, but since I go through about 3-4 batteries during the season, that figure sounds about right.
To install the crank, all I had to do was remove the pedal, unscrew the two allen bolts that hold the crank, remove it and do the opposite with the 4iiii crank. Ta-daa! My SCOTT Addict RC with Shimano Ultegra R8000 drivetrain now has the ability to measure power.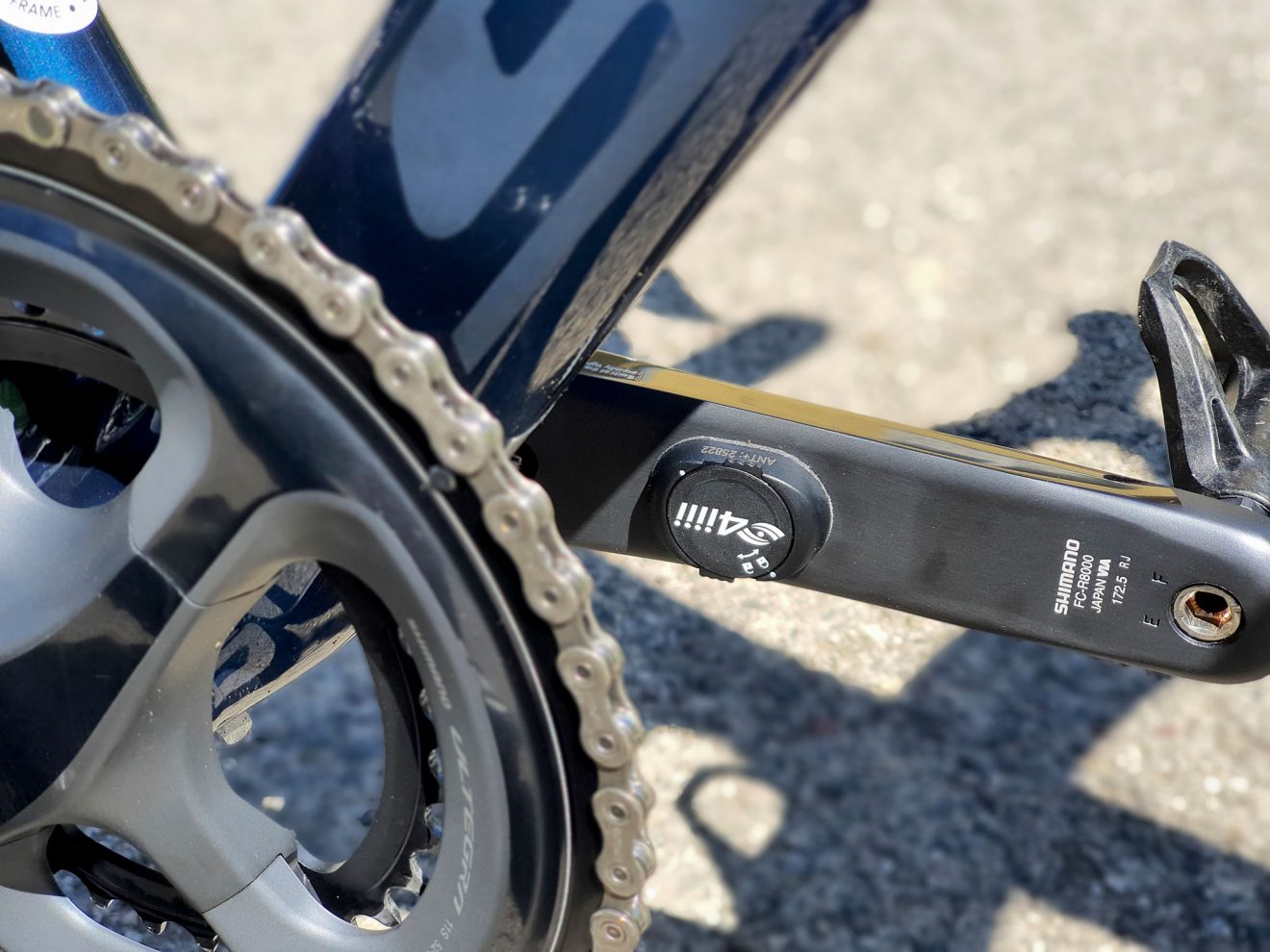 Connectivity
The power meter wakes up after a few turns of the pedal and very easily pairs with your GPS device, after which it stays connected and reconnects automatically, just like any other sensors you use.
Through the 4iiii application on your phone, you can see the battery status and initiate calibration and there is also the option to record a ride. Calibration can also be run through the GPS device itself, so you don't necessarily need the app, but it is also used for updating firmware in the power meter, so you should install it.
Calibration takes just a few seconds and is done by placing the pedals in 12-6 position, with the bike perfectly upright and still. The manufacturer recommends calibration before every ride, for ultimate accuracy with +/- 1% error (standard for power meters) in the range of 0 to 4000 W, but I didn't notice any excessive oscillations even after a long period without calibration. The meter constantly performs temperature compensation, so it doesn't matter in what conditions you start and finish the ride.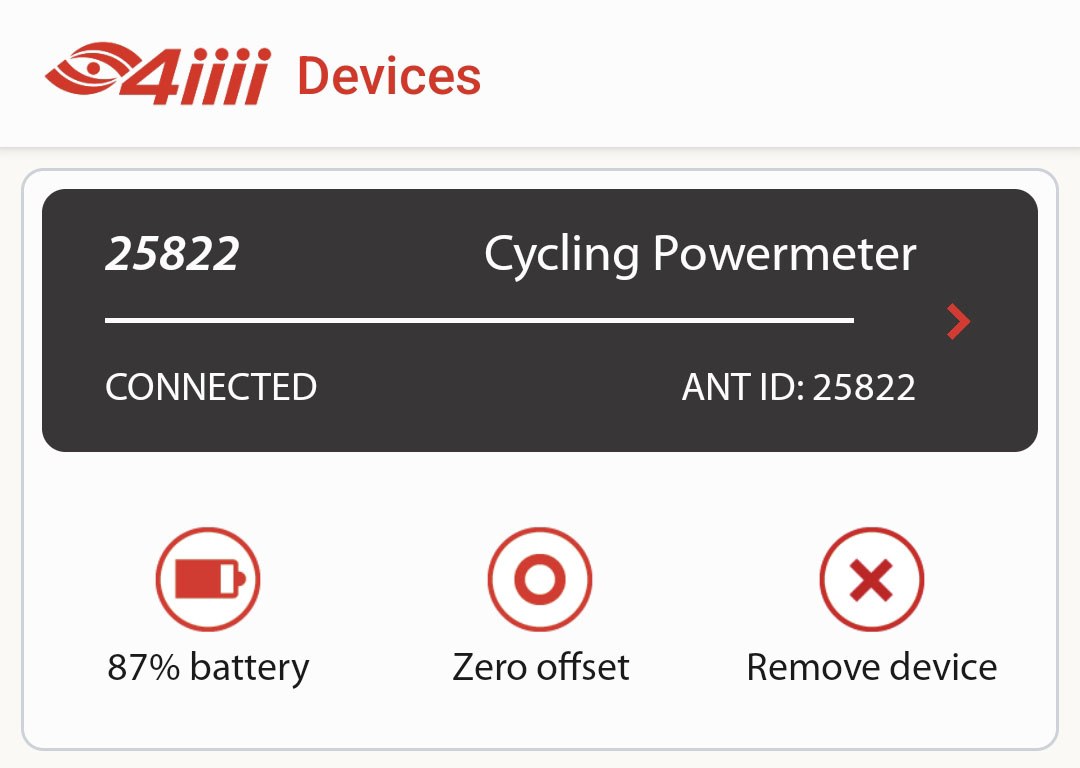 Knowledge is power
After a very simple and quick installation, as soon as I went out for a ride – I became smarter for the power level I was producing at all times. It should be noted that the data sent by this sensitive meter is very detailed and full of oscillations and that for a correct interpretation it does not make sense to observe the data at a given moment but monitor the average power achieved in a certain period of time instead. You can choose this interval, but a period of 3 seconds is optimal for that purpose.
I already mentioned that the meter also measures cadence, ranging from 30 to 150 revolutions per minute. I tested those figures and it is exactly as it says. Below 30 and above 150 revolutions – the cadence drops to zero, but you will rarely find yourself in such situations in reality.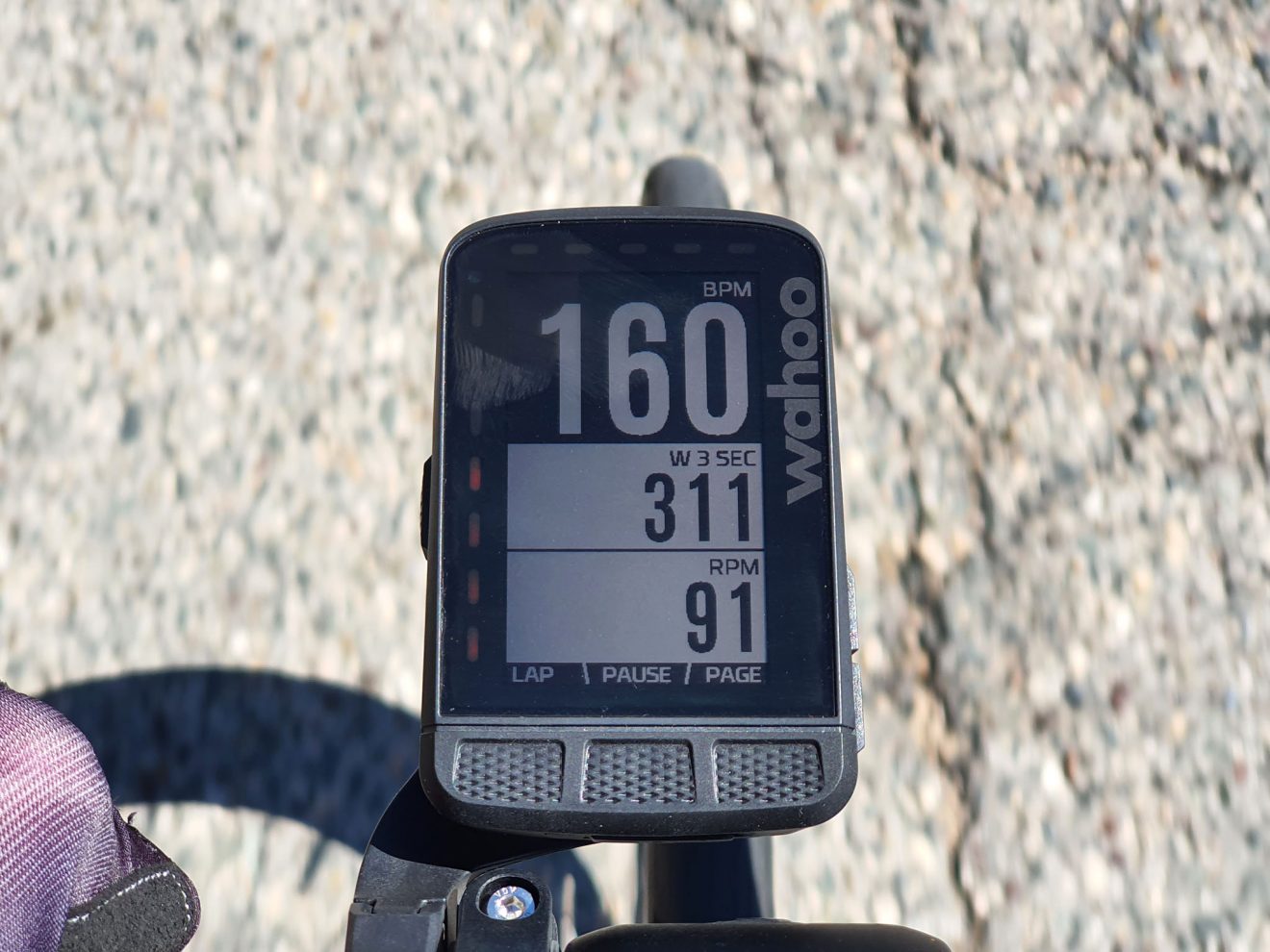 In addition to the data on the current power you produce, which is used in the training system, with a lap timer you can measure your FTP (average power over an hour) or easily quantify the progress you make during the season on a certain segment or a climb.
Also, in addition to data that you can easily see or calculate yourself, your device will also offer you a handful of other parameters that characterized your ride. In particular, my Wahoo ELEMNT ROAM shows me average power, maximum power, normalized power, training stress score and training intensity factor, as well as maximum power in all important units of time.
In this article, we will not dive into analysis of these parameters and the story of power-based training systems – that deserves a separate article.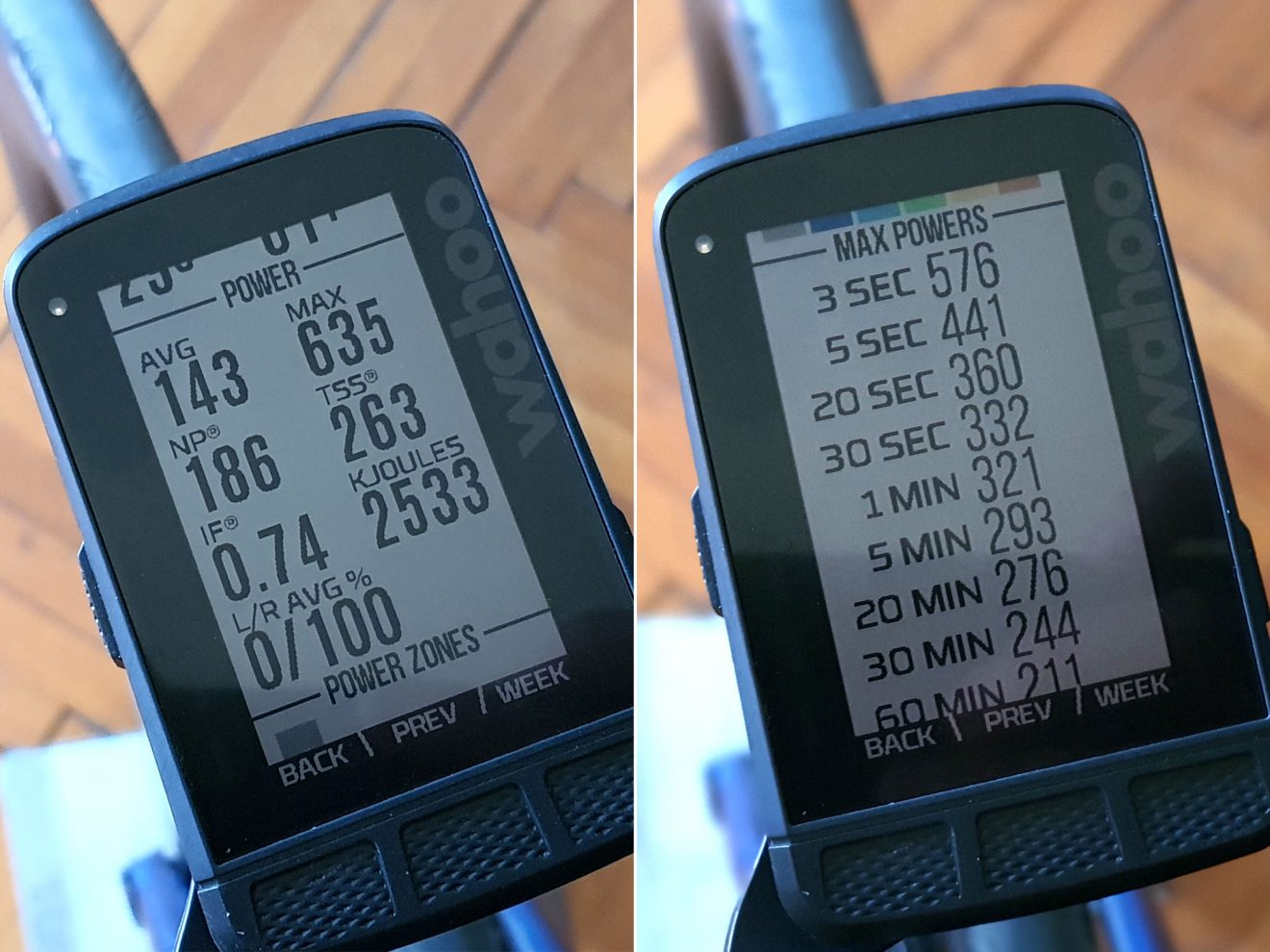 Summa summarum
If you have taken a deep dive into cycling, then you know that any data – if you understand how to interpret and use it – means a lot for training and riding, which is also true for data on power. On the other hand, if that information is not important to you, then there is really no point in getting any kind of power meter.
If I'm talking specifically about my 4iiii Precision powermeter, during almost two seasons of use I've had no problems with it, except for situations where I seemed to be making incredible power levels, but that was at times when the battery was on its last legs, because I ignored ROAM that had been timely warning me about it.
The only problem I have with this power meter, but not specifically mine, because I've seen it on Strava and with other riders, is that on every ride it makes an impulse jump in cadence at some point and records an unrealistic and wrong maximum cadence data. I've never noticed this happening on my ROAM's display when checking the current cadence. I recently updated the firmware of the power meter after a long time, but since then I haven't had a chance to try it, so I will add that information to the article later.
Overall, I'm happy with the 4iiii Precision power meter and the data it provides and I think it's a very good solution for most riders, myself included. But if I were to switch to a double-sided power meter, it probably wouldn't be in this format, as I'd want to have much more detailed pedaling data as well.